Today in the shareholder's meeting, Walt Disney Company CEO, Bob Chapek, was asked some rather damning questions about Lucasfilm and the Gina Carano situation. Some outlets are categorizing these questions as "gross", while other bloggers and YouTube personalities are furious with Chapek's answers. I'd like to break down what was asked, what was said, and why it matters.
First, Chapek was asked about the double standard in the way Carano was treated versus Pedro Pascal. The fact that this is coming up in a Disney's shareholder meeting means that it's a big deal. Disney knows it's a big deal. They have data that shows it's a big deal, they have Star Wars videos and social media posts being downvoted in mass that shows it's a big deal, and the situation is shining things on other parts of Disney that they'd rather not have in the light… and that's a big deal. When Disney posts something about Star Wars on social media and they're inundated with comments about their filming near concentration camps, or their diminishing of John Boyega on advertising in China, that's horrible PR.
So what Chapek said matters, and you have to understand it from a corporate standpoint. Chapek didn't say that Gina Carano was wrong and that's why she was fired. And he could have done that. But he didn't. Instead, he went on and on about values – values that clearly Disney isn't living up to based on the negative things people now know about from all their backlashes. What that says to me is that Disney knows they've screwed up. Rather than make any sort of judgement on Gina Carano, the CEO just went on and on about peace and harmony. From a corporate "do no further self damage" standpoint, what else could he do? They screwed up, they're getting buried in negative response from it, it's damaging their brand, and there's no way to fix it at this point. Lucasfilm is a cesspool that is out of control and bringing Carano back (if they even could) would just make the last demographics on Disney's side jump ship too.
Now, on the question of Kathleen Kennedy being fired, Chapek said that they are thrilled with her and look forward to her running Lucasfilm for years to come. It's easy to see why people would be thrown off the mark by this response, but again, you have to think corporately.
What good would it do Bob Chapek to throw Kathleen Kennedy under the bus in that moment? All it would do is create even more headache for him, because they can't fire her, her company is filled with individuals of the poorest moral character (which we've been covering in detail), social media keyboard warriors would rise up in her defense, and Disney would alienate huge swaths of Hollywood who support her due to her position as a woman in power of a studio. It would be idiotic to disparage her if you're the CEO of Disney. What's more important is to pay attention to what Chapek didn't say.
Okay, so what didn't he say? Well, he didn't say that her contract has been extended again. Her current contract ends this fall. So why not just say "we love Kathleen Kennedy, she's done great, we're extending her contract"? Hmm.
Now it's perfectly possible that Kathleen Kennedy stays around at Lucasfilm for a long time. But nobody is asking in shareholder meetings when Disney is going to finally fire Kevin Feige. So Disney knows she's a problem. She's also an entrenched person in Hollywood with major connections. But trust me when I say that Iger stepping down hurts her chances of sticking around Disney very much longer. I'm not going to go into the details of that, but suffice to say she doesn't have the connections with Chapek that she did with Iger. For the first time, I'm hearing that Kathleen Kennedy may not be at Lucasfilm for much longer… up until now, it's always just been fans' aspirations. So while she may get that contract extension (but for how long?), the nutjobs over at Lucasfilm creating rocks for characters and posting abhorrent social media statements should consider that the crazy train might be ready to pull in the station.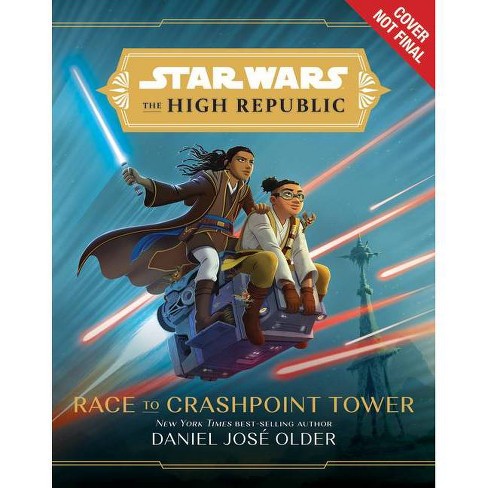 We're working on some other stories that tie into why Kathleen Kennedy might not be sticking around much longer. One of those will be an article about Indiana Jones 5 that we hope to post in the near future. Apparently they're pushing for that movie with everything they've got, despite the fact that it just doesn't seem to have the financial importance that would warrant the Herculean efforts. We're hearing that Kennedy's husband, Frank Marshall, is even planning to be at the filming in person. They're putting a lot of eggs in that basket, and it may be the end of an era film for a lot of people.
Anyway, I'm not trying to pretend that I know exactly what Kathleen Kennedy will do, or what Chapek will give her for her options. Nobody knows until it happens outside of those two. But we're reading the tea leaves here at Pirates and Princesses. It matters when shareholders are asking questions like Chapek faced today. Hopefully Disney gets its act together and rises up to the values he says they espouse. Otherwise, they should be very careful about casting the first stone; they've got quite a few people looking into their mouse house made of glass. Now more than ever, consumers can tell Disney exactly what they think with their wallets.
Because now they have that little "unsubscribe" button, and Disney's stock is riding on people not hitting it.
Pirates & Princesses (PNP) is an independent, opinionated fan-powered news blog that covers Disney and Universal Theme Parks, Themed Entertainment and related Pop Culture from a consumer's point of view. Opinions expressed by our contributors do not necessarily reflect the views of PNP, its editors, affiliates, sponsors or advertisers. PNP is an unofficial news source and has no connection to The Walt Disney Company, NBCUniversal or any other company that we may cover.