During the pandemic, Walt Disney World Annual Passholders have been able to renew their passes, but anyone wanting to get a new AP has been left out in the cold. The purchasing of new annual passes was suspended indefinitely. With Disneyland Resort recently switching away from annual passes to a loyalty program, some Disney World connoisseurs were a bit nervous about the crown jewel of Disney Park resorts going the same way.
But a bit of good news looks to be just around the corner. According to unnamed sources within Disney, we're expecting Walt Disney World to begin selling new annual passes at some point this summer. Of course, things can change given the last 18 months, but as we move out of the pandemic, it does seem like Disney is targeting July as a month to return to nearly-normal operations. Does that mean the annual passes will begin selling again in July? Possibly. But it could be sooner.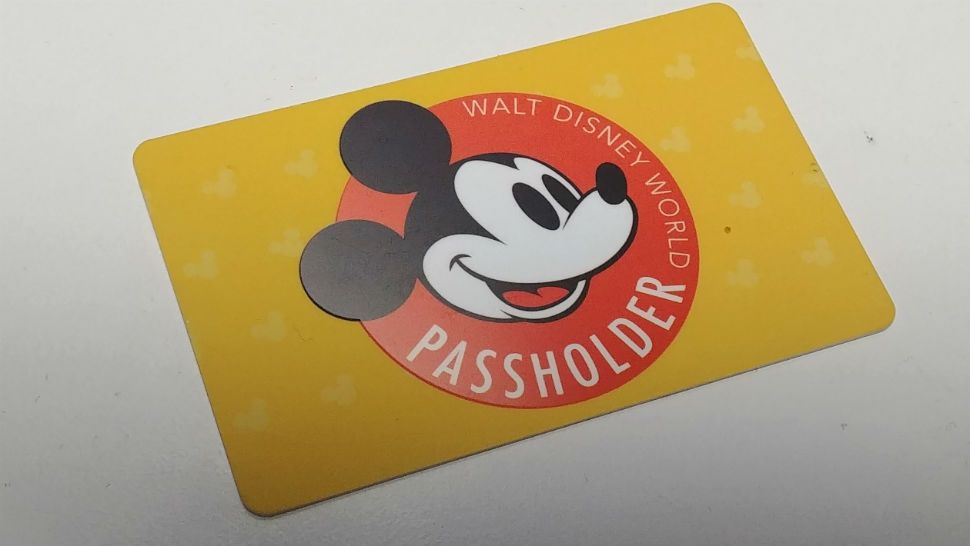 One thing we're confident about – when it comes to the latest date they might start selling them – is that they're almost certainly going to be for sale prior to mid-August. Big kudos to WDW News Today on catching a blurb inside Disney's discussion of discontinued Magic Bands for AP Passholders. According to the WDW News Today article, Disney has already slipped the last possible date for keeping new AP sales off the market: August 16th, 2021.
"…Annual Pass purchases and renewals made August 16, 2021 and beyond."
Now we know that many of you are excited about becoming Annual Passholders for the first time, or for returning to AP status. But let us remind you, that when you become a Passholder, make sure not to become one of those entitled individuals that earns the name "Passhole". It's a name made in jest by cast members for the uppities that think they deserve anything and everything because they're an Annual Passholder. I've got family and friends who are passholders, and I can tell you that they're wonderful people. We want all of you excited future passholders to also be wonderful and kind people, and really enjoy the Disney Parks with a smile! That's what you're there for, right?
If you happen to meet one of those pouty passholders though, just remember an article Kambrea (a.k.a. Geeky Sparkles) did for Pirates and Princesses a while back. I'm sure it will bring a smile to your face as you watch someone assert their passholder privilege.
Let us know in the comments if you're planning to purchase a new Annual Pass. Have you got any stories of passholders acting rudely? Or better yet, if you've got a story of an annual passholder going the extra mile to make the Disney World experience better for a cast member or other guest, we'd LOVE to read that kind of experience. Share below – we really do read them!
And if you find yourself holding an annual pass, make sure to stop by and see me. I'll be hanging out in Castaway Creek or sitting outside The Tusker House in a rocking chair. Just wave at the person with an iced blonde latte. If they wave back, it's either me or someone very kind who enjoys waving back at strangers. =)
Pirates & Princesses (PNP) is an independent, opinionated fan-powered news blog that covers Disney and Universal Theme Parks, Themed Entertainment and related Pop Culture from a consumer's point of view. Opinions expressed by our contributors do not necessarily reflect the views of PNP, its editors, affiliates, sponsors or advertisers. PNP is an unofficial news source and has no connection to The Walt Disney Company, NBCUniversal or any other company that we may cover.