Could Disney's recent diversity and inclusion initiatives be tied to their desire to market Disney+ to more African Americans? And is Reimagine Tomorrow — a controversial employee 'anti-racism' program — really part of a bigger plan to use "diversity and inclusion" to pad their revenue goals?
IGN has released some information that seems to indicate that very well could be the case.
This is the $12,500,000 dollar home of The Walt Disney Company CEO, Bob Chapek…
These are images of the Fifth Avenue, $19,000,000 apartment which former Disney CEO, Robert Iger, just sold…
This is the Equity Slide from Disney's new all-encompassing Inclusion and Diversity portal, "Reimagine Tomorrow", provided to Disney's mostly middle and lower class employees: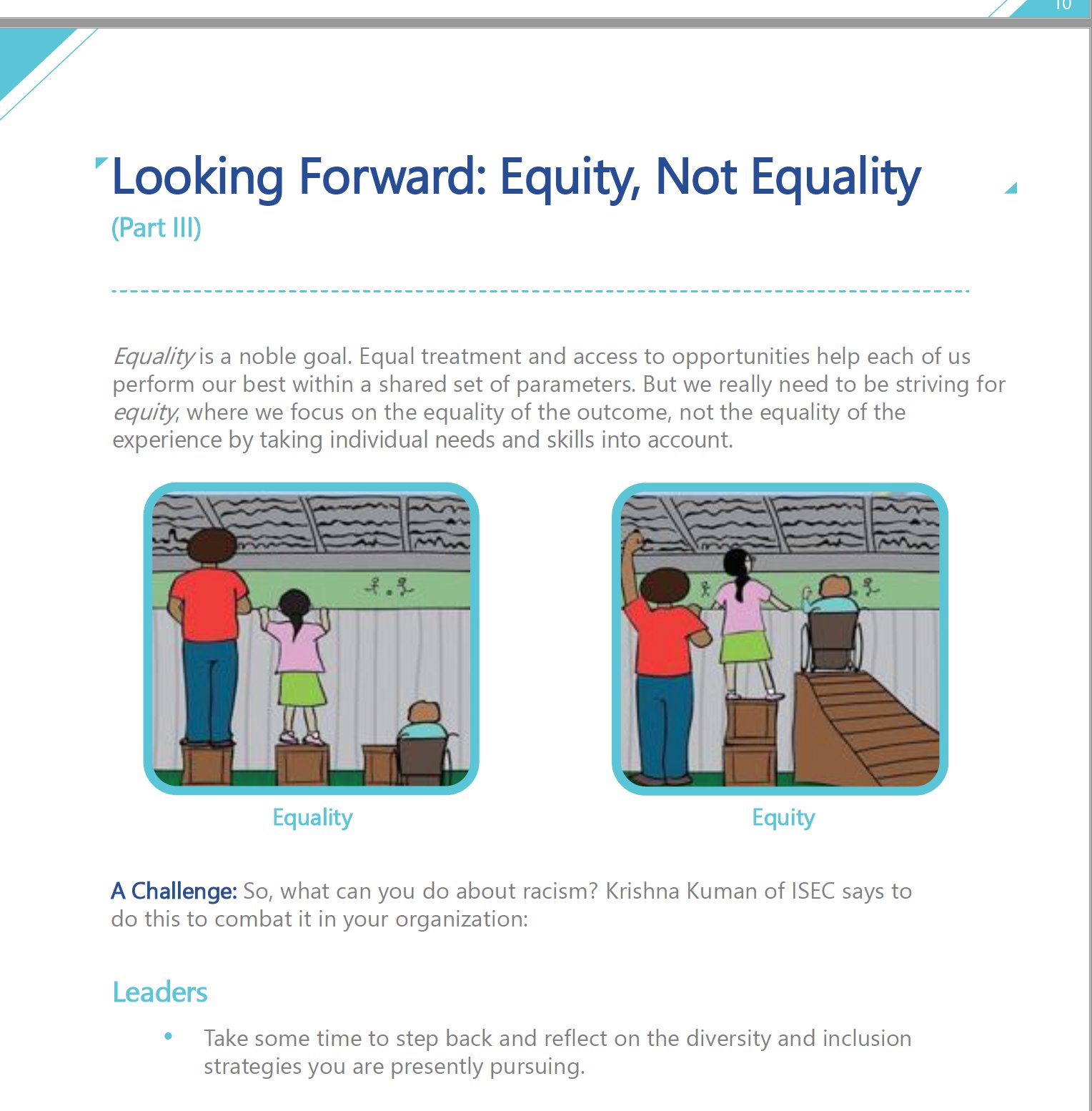 With that out of the way, let's get started:
On Friday evening, Christopher Rufo shook the House of Mouse by releasing PDFs taken from Disney's Reimagine Tomorrow training program.
Reimagine Tomorrow is the new portal for almost everything Disney is now doing in regards to diversity and inclusion. Run by Rubiena Duarte, the new initiative has now essentially been verified by The Walt Disney Company given that they are alleging Mr. Rufo has misrepresented them by releasing their documents.
Disney has released a statement claiming that my reporting "distorted" their antiracism program. This is false. I published direct quotations, contextual screenshots, and the original source documents in their entirety.

Disney is distorting the truth—and I won't stand for it. pic.twitter.com/w7eEcKyduq

— Christopher F. Rufo ⚔️ (@realchrisrufo) May 10, 2021
Disney Responds to Christopher Rufo
If you were looking at Pirates and Princesses on Friday evening, you may have noticed that we originally posted an article covering all of this, then hid the article, then made it public again on Saturday morning with some new context. What you didn't see was the flurry of activity behind the scenes.
With a story as remarkable as this one, we had to make sure Mr. Rufo had the goods. We went to such lengths as to have one of our investigative journalists look through the PDF to find hallmarks of Disney corporate work product.
The Original Pirates and Princesses Article on Reimagine Tomorrow
For a refresher, the leaked documents show that Disney has been segregating groups by race within their company. Beyond the Launchpad initiative, which we have not yet covered in depth, Reimagine Tomorrow features groups such as Wakanda (black employees only), Compass (Asian employees only), and Hola (Hispanic employees only).
Reimagine Tomorrow has also had cast members go through a checklist that judges the degree of their privilege based on such things as whether they've ever been called a "terrorist" or been raped.
Here at Pirates and Princesses, we've been covering this new push for a long time. When Disney started up the "Story Matters Group" to label their own content as problematic or wrong, as well as to justify Disney Parks attraction changes, we covered it.
Story Matters Group Continues to Cut at Western Culture
But from a company that has thanked genocidal governments and filmed near concentration camps, the question is "why is Disney doing this?" We have the answer.
It turns out that IGN got their hands on different Disney internal documents back in March of this year which demonstrate exactly why Disney's C-Suite of executives have bought into critical race theory and Reimagine Tomorrow. This went mostly unnoticed until we began to connect the dots over the weekend.
According to IGN…
A Disney internal meeting has revealed that its efforts to increase its diversity internally and externally are also key in the company's plans to grow and sustain the number of Black subscribers to streaming platforms like Disney+ and Hulu.
IGN goes on to allege that Disney is lacking in its ESPN+ black customer base, as well as in their retention of African American consumers for Hulu. IGN continues to state that Disney's diversity and inclusion initiatives are meant to help Disney get black customers that are currently alluding them.
The umbrella hub for all of that is rumored to be Reimagine Tomorrow.
Specifically, Disney is trying to "close the gaps in streaming to create value" for a bigger subscriber base, according to internal documents shown at a town hall meeting for employees and obtained by IGN. One slide specifically touted "retaining Black subs at the same rate of white subs" for Hulu, while the main priority for Disney+ is "increasing Black subs to 13%, similar to competitive platforms," according to the documents.
So there you have it. The entire purpose of Reimagine Tomorrow may be to simply get more money for Disney+. The service apparently doesn't have the 13% of African Americans that other streaming services may have.
Given that Disney+ is the key to Disney's stock rise over the past year, we can see why they would want to increase every demographic possible, as well as defend their service from potential boycotts by demographics.
What might be surprising to those who don't pay much attention to the company is that they would enwrap a drive for more subscribers into a highly-controversial, race-based training program.
We're not surprised though.
Perhaps that's why there's no Jewish group that we can find anywhere in Reimagine Tomorrow. Maybe they already have enough of those subs? But we'll continue to hope for the best for Disney.
Maybe they're preparing new slides that will aim at better representation of African Americans in their Disney Park guests, rather than just the very cheap streaming service fees? And maybe The Walt Disney Company executives will soon work to have equitable salaries with their minority and/or intersectional employees?
Given that the four "white" guys leading The Walt Disney Company have a combined net worth of more than a billion dollars, we're expecting a major pay day for the underprivileged groups identified by Reimagine Tomorrow.
For an hour-long, in-depth look at how all of this works, feel free to watch Midnight's Edge on YouTube featuring La Reina Creole.
(Please note that views expressed on Midnight's Edge may not necessarily reflect the views of Pirates and Princesses, its editors or advertisers.)
And, of course, keep tuning in for all your Disney info to Clownfish TV.
[Source: IGN]
Pirates & Princesses (PNP) is an independent, opinionated fan-powered news blog that covers Disney and Universal Theme Parks, Themed Entertainment and related Pop Culture from a consumer's point of view. Opinions expressed by our contributors do not necessarily reflect the views of PNP, its editors, affiliates, sponsors or advertisers. PNP is an unofficial news source and has no connection to The Walt Disney Company, NBCUniversal or any other company that we may cover.